INTRODUCTION
Next Level Endodontics is the hub of a global network of educators and institutions committed to the maintenance of the natural dentition. Our online lectures and hands-on sessions provide a comprehensive range of courses inclusive of endodontic and restorative treatment concepts and techniques. 
The ultimate goal of Next Level Endodontics is to engage the general practitioner in order to determine his or her existing level of knowledge and clinical skill and provide the means to achieve "the next level" through our course offerings.
ABOUT US
Next Level Endodontics offers an extensive array of online endodontic lectures, our CLOUD CAMPUS, as well as an array of hands-on experience. The principal aim of our programming is to teach the most current biological knowledge for attaining predictable clinical treatment outcomes.
Our faculty's accumulated knowledge base ensures that the attendee will be able to evaluate new technologies and accept or reject them with unimpeachable evidence based assessment. We ensure that the endodontic technologies taught have met the most exacting analytic standards possible and his or her continued participation through our blogs, newsletters and other social media vehicles will enable him or her to adapt and introduce new technologies as they iterate or evolve. Presently, three-dimensional debridement, advanced irrigation protocols for disinfection and root filling with a cold hydraulic bioceramic sealer are taught. Based on our collective experience and overwhelming scientific affirmation, we believe this approach provides the potential for enduring positive treatment outcomes. The online lectures and webinars will enable the "attendee" to listen and learn at his or her own rate and to re-visit the presented concepts repeatedly. There is an evaluation assessment provided after the conclusion of our online curriculum in order to ensure that the hands-courses taken at our "GLOBAL CLASSROOM" have maximum value and impact.
Start Date: March 08, 2017
Streamlined Endodontics: Brazilian Group Course-SOLD OUT
Start Date: March 24, 2017
University of Toronto CDE - Anatomically Driven Biologic Endodontics
Start Date: April 21, 2017
Las Vegas - Townie Meeting
Start Date: May 03, 2017
Comprehensive Endodontics 4-Day Course
OUR FACULTY MEMBERS
The faculty at Next Level Endodontics is comprised of some of the most experienced and knowledgeable individuals from the Philadelphia area (and from across the globe). Some of our instructors are professors at the University of Pennsylvania School of Dental Medicine, and some have travelled the world to hone their craft and teach others endodontic techniques. Click the links below to learn more about each of our faculty members.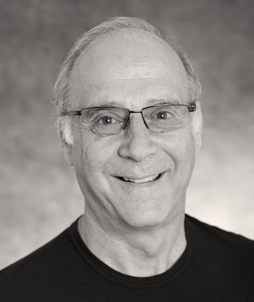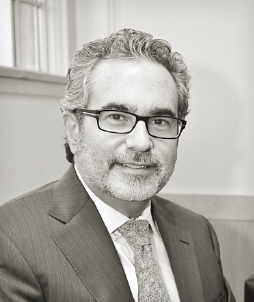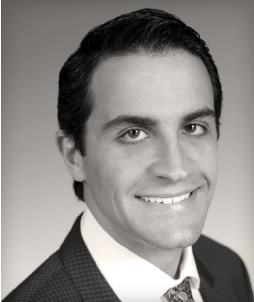 FREQUENTLY ASKED QUESTIONS
What is the procedure for taking the hands-on course?
You may register online for a hands-on course or by calling Merrie Hupp at 828 243-8078. Once you have completed the hands-on course, the online courses and the online examinations, you will be eligible for a certificate of completion from the University of Pennsylvania.
What is the procedure for taking the online course?
Click the link on the NLE website. You will be redirected to the Dentaltown.com website. From there you can register for the online courses.
Is there an examination once the online course has been completed?
Yes, an examination will be available after each online course.
Is a certificate awarded for taking the hands-on and online courses?
Once both the hands-on course, the online course series and exam have been completed, you will become eligible for a certificate from the University of Pennsylvania, Department of Endodontics.
Is CE credit issued for both the online courses and for the hands-on course?
Yes. For the online courses, the CE credit will be issued by Farran Media, LLC.
For the hands-on courses, the CE credit is issued by Next Level Endodontics.
Next Level Endodontics is designated as an Approved PACE Program Provider by the Academy of General Dentistry. The formal continuing dental education programs of this program provider are accepted by the AGD for Fellowship, Mastership and membership maintenance credit. Approval does not imply acceptance by a state or provincial board of dentistry or AGD endorsement. The current term of approval extends from 6/1/2015 to 5/31/2019. Program provider ID #342415
I liked Next Level Endo because instead of teaching dogma from one rotary system they build their curriculum on a foundation of evidence based principles. And from there, they show you the best rotary system and protocol that meets those goals. All the teachers have feet in both the private practice and the academic world, giving you the latest reasearch in the forefront of endodontics. Thanks Next Level Endo for unlocking the mystery of molar endo and making it simple for me. I left being both a better technician and clinician! ...See more
Ken Lim - Washington
Added on: November 11, 2016
I am from China. And I think this is the best endo training course I have ever attended including [in] other countries. Especially most impressive is not only the hands-on operating procedures but [the] teachers' wonderful speeches.
Dr. Macoo Wu - China
Added on: April 01, 2016
This was my first Endo CE since graduating from dental school. I felt that I received a great deal of knowledge in general about endodontics but specifically I learned a lot about some of the most contemporary products and philosophies. The instructors were very engaging and I could feel that they had a passion for relaying information about the products and techniques they use. More importantly they explained why they use them. Overall, I feel this course was very valuable and increased my knowledge and confidence. ...See more
Dr. Scott Engle - Virginia
Added on: April 01, 2016
I decided to register for the next level endodontics course after a thorough search in all sorts of training provided by various groups in the USA and Europe. I was sure, even before attending the course, that I had made the right decision. That feeling was fully satisfied after completing the one- week immersion course taught by Dr Trope, Dr Hupp and the staff of the Penn Dental School. I don't think I've ever felt more 'accomplished' upon leaving an educational event. I fully enjoyed the hands-on workshop. The teaching style was engaging, motivating and superbly informative. It was a perfect overview, with all the necessary in-depth details. I strongly recommend this course to every one who wishes to offer high quality of endodontics in their daily practice. ...See more
Dr. Evangelos Patellis - Switzerland
Added on: April 01, 2016
Truly awesome experience. Drs. Hupp and Trope are great mentors, and they ensured we all left feeling like we achieved our individual goals. Prior to the course, I offered very limited endodontic services in my practice. The combination of hands-on training, didactic instruction, and live patient demonstration helped me to leave the class with increased knowledge and newfound confidence. One of the best CE classes I have ever taken. Thank you Drs. Hupp and Trope, Merrie, and the UPenn faculty for an amazing week! ...See more
Dr. Steven Bui - Texas
Added on: April 01, 2016
Thanks to [the] NLE team for upgrading my endodontic experience. It was [an] amazing week and one of the best endodontic course[s].
Dr. Kirill Kostin - Russia
Added on: April 01, 2016
1601 Walnut Street, Suite 402 Philadelphia, PA 19102